« I would go out tonight... | Main | It's Grand Rapids, Jeffrey Brown Part II »
September 29, 2005
Maxwell Smart
Don Adams the actor who played Maxwell Smart on "Get Smart" and who did the voice of Inspector Gadget died a few days ago. As a kid i loved to watch Inspector Gadget on Nickelodeon and then to watch Get Smart on Nick at Night. Those were two of my favorite shows. Last year at a garage sale I bought a paperback novelized version of a Get Smart Episode read it and thought it was actually pretty funny.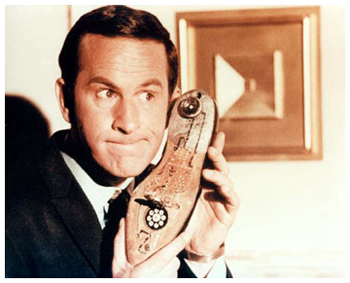 Posted by kyle at September 29, 2005 2:38 PM
Comments
Next time you're in Milford let me know. I would like to visit. I wouldn't take up to much of your time because I know you re..
Posted by: Chris Oposnow at October 3, 2005 6:36 AM
Post a comment