« Grr | Main | Fun things about moving home... »
December 29, 2005
Assassin
I feel like almost all of my blog content are things I've found at thrift stores or garage sales. And the content of this post is not really any different.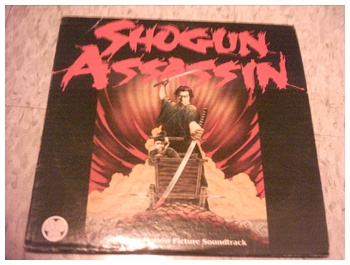 The freaking sound track to Shogun Assassin, on vinyl. You know that time time when you were digging through the records at the salvation army hoping maybe to find a Rush album or something and you end up finding Autobahn by Kraftwerk, this is like 1000 times better then that time.
I also found 2 Doctor Who novels there.
***
I've done nothing since I moved back home.
Posted by kyle at December 29, 2005 12:45 AM
Comments
whoa, this definately beat that time.
ps sorry for not making the dsl 'switch' earlier. email me about when you wanna do that.
Posted by: todd at December 29, 2005 5:45 PM
I was in Milford yesterday. I sent you an e-mail. E-mail your phone number.
Posted by: Chris at January 5, 2006 1:54 PM
Post a comment