« Rejection Collection | Main | Playmobil »
February 26, 2006
Star Wars Weekend
I've had the most Star Wars packed weekend of my life.
Friday night I went to Borders Books with my friend Matt, there Timothy Zahn was speaking and signing copies of his new book, Out Bound Flight.
Here is a picture of Zahn.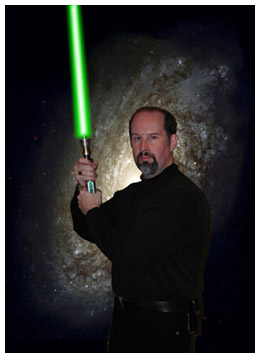 And here is a picture of his autograph in my old copy of Heir to the Empire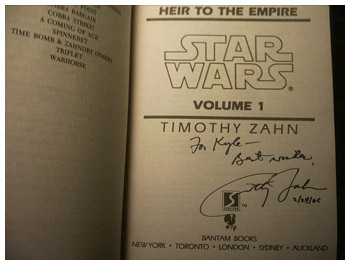 The event was pretty freakin fun and included tons of people in Stormtrooper gear. Of which a video can be found here.
And here is a link to who these people are, the 501st legion.
Also this weekend I watched all three prequels with my mom, we watched to first two so she would be caught up for the third one which I planned on buying thursday when I got paid but she got so into that we wanted to rent the third one and watch it. So we did.
Lastly I ate a fortune cookie this weekend with this fortune inside.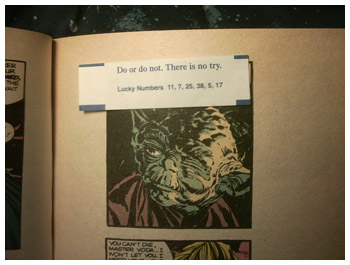 A very Star Wars filled weekend.
Posted by kyle at February 26, 2006 1:31 AM
Comments
and you have a whole day left!
Posted by: george at February 26, 2006 9:51 AM
wow. and i don't think i agree with the 501st doing charity work. it makes them less authentic. i would maybe let habitat for humanity slide (if they built homes in costume). but not the ronald mcdonald house visits.
Posted by: kevin at February 26, 2006 12:15 PM
Yeah another wierd thing was that many of the stormtroopers would do things like call each other "dude" and at one point Boba Fett wanted to get passed my friend and i and he said "Excuse me fellas" which to me seemed very out of character. Oh and the 501st legion has it's own trading cards, which is actually awesome.
Posted by: kyle at February 26, 2006 12:22 PM
Post a comment