« FBI, Hoffa and cupcakes | Main | Breakfast of Champions »
June 18, 2006
Birthday, Picnics and Libraries.
The last week has been pretty exciting for me, when compared to the last 3 months or so.
First off my birthday was last week and I got the following items.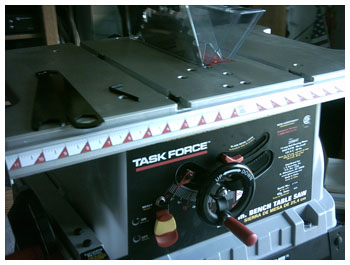 A table saw. Which i've wanted for a while, and now that i've got one i'm itching to make all sorts of cool stuff.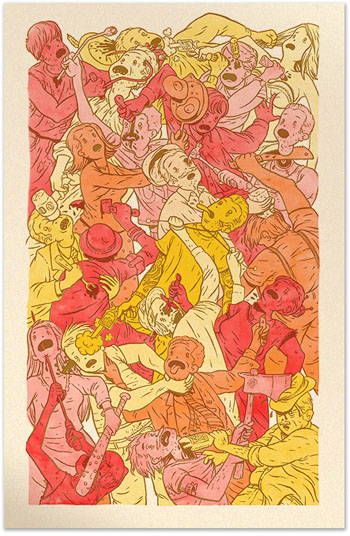 This is a screen print from my favorite comic artist of late, Jordan Crane. It is huge. 40"x26". Audrey is paying for it to be framed. And it will be even more huge.
***
Chris Oposnow started a really cool club, called picnic club, on my space. Thursday audrey and i attended their first meeting, or picnic. It was really fun, which is saying alot since i usually don't react well to these sort of social events. But i met Chris's Friend C.jason who was really interesting and a fun person to talk to.
***
I have an interview at the West Bloomfield Library Wednesday, I really hope I get this job and am actually excited just to have an interview there. Also i applied at the Cromaine library in Hartland, mi and am hoping that i get an interview there also.
Posted by kyle at June 18, 2006 7:07 PM
Comments
Posted by: george at June 18, 2006 7:33 PM
happy birthday kyle!
that crane print is a sweet score. have you checked out the chris ware exhibit at the mca yet? i need to get on that...
Posted by: todd at June 18, 2006 9:07 PM
I haven't yet. I will when i go to the chicago comic con this year. I'm pretty excited.
Posted by: Kyle at June 19, 2006 12:14 AM
Post a comment