« Hoffa search | Main | Birthday, Picnics and Libraries. »
June 7, 2006
FBI, Hoffa and cupcakes
As some people might know. The FBI was searching a farm in Milford (where I live) for the body of teamster leader Jimmy Hoffa. They left the farm a little over a week ago now without finding the body. Though they indicated they might return. The farm is nearly 84 acres large making body finding a little difficult. And though Milford's Hoffa Mania has calmed down a bit, there are still signs of it around town. Probably the most widely publicized Hoffa item in milford was the bakery's Hoffa cupcakes.
This treat was featured on both CNN and the AOL news mainpage. My mom bought me this one, which i ate promptly after this photo was taken. It was sad to see the FBI go but while they were here it was pretty exciting.
***
My brother recently graduated from high school. He plans to attend college, major in criminal justice and become a cop. Which is sort of wierd. But good in a way.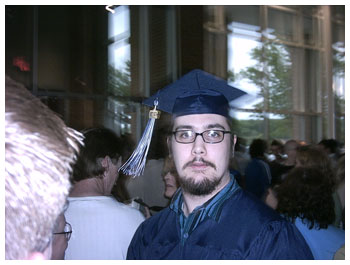 ***
I found this awesome faygo soda crate at a garage sale for two dollars.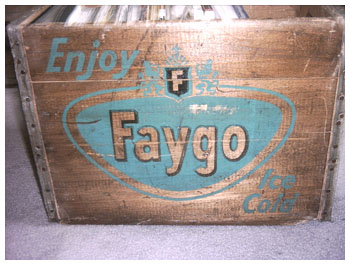 I like these old wooden soda crates. They hold things well. And i like soda. And here it is especially cool since Faygo is Detroit's soda company. Also the logo is really cool.
Posted by kyle at June 7, 2006 6:29 PM
Comments
faygo is so dope. Pinapple orange faygo + pizza + TGIF (Perfect Strangers era - Urkle era) = every friday night of my life for like 4 years straight
nice find.
Posted by: anthony at June 7, 2006 8:21 PM
faygo is the midwest's best kept secret.
that crate is a phenomenal find.
Posted by: keep it a secret at June 7, 2006 10:22 PM
your brother is going to be a cop like henry rollins in THE CHASE.
Posted by: george at June 7, 2006 11:12 PM
george, one can only hope.
Posted by: kyle at June 7, 2006 11:54 PM
Post a comment