« Records, Job | Main | Busy Bunny »
September 23, 2006
Challenge
Ok here are the first 15 of my 30 covers for Anthony's Record Cover Challenge.
(in no particular order)
The Accused=More Fun Than an Open Casket Funeral. This cover sums up the 80's thrash metal mentality. Mad Magazine meets Tales from the Crypt.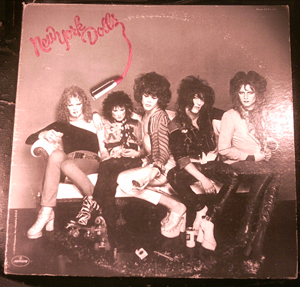 New York Dolls- New York Dolls. A whole bunch of dudes dressed as chicks. This album cover must have freaked some parents out back in the day. Glam rock was pretty cool and this is one of the albums to kick it off wide scale.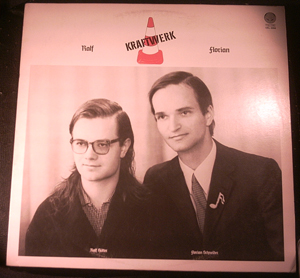 Kraftwerk- Kraf & Florian. This cover's look is so weird. It looks like two engineers decided to make a record together, as it turns out this was that was the case.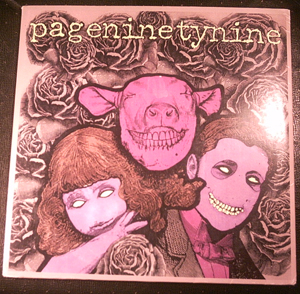 Pg.99-Document #8. Pg.99 is one of the best hardcore bands of all time. This is one of their greatest records. I was so into this sort of Victorian dead things look at the time i bought this record. The CD version of this album is all black with an embossed owl, I think. The owl ended up becoming one of their main logos.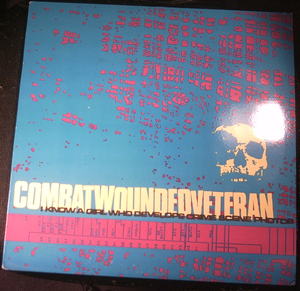 Combat Wounded Veteran- I Know a Girl Who Develops Crime Scene Photos. This record was pretty counter to the aesthetics of hardcore at the time, pinks and blues and yellows were not very hardcore. I don't think it was intentional but pretty soon pink and light blue were the colors every hardcore kid was wearing.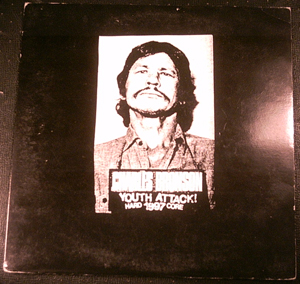 Charles Bronson-Youth Attack. This is the record that got me into hardcore music. The music itself is the pure energy of being young and having fun. The cover is such a representation of the music, Taking the hardcore punk cut and paste look and taking a kitschy pop culture figure and slapping them together. This cover was built from the same emotions and aesthetics that created the Andre the Giant has a posse stickers. pure young punk rock skateboarding fun.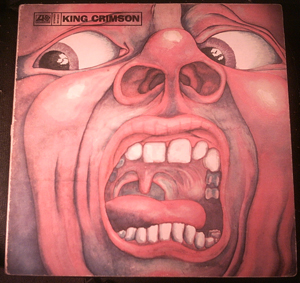 King Crimson- Court of the Crimson King. Progressive rock is sort of crazy, lots of people who are really into Lord of the Rings. This cover conveys the sort of paranoid quality of much of the music. And It is really just a great eye catching cover.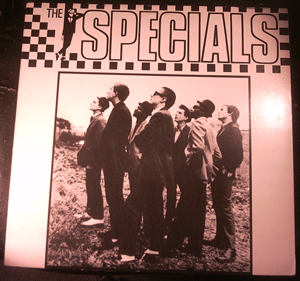 The Specials- The Specials. In middle and early high school I liked Ska music. I was really into it, I studied the history, I kept up on the new bands, I knew tons of bands, I wore a blue coat with checked cuffs, I loved Ska. As time went on I liked ska less and less, but some bands just keep with you. The Specials are one of those bands. This cover represents their place in music well, an inter-racial group who were into the Jamaican Rude Boy look and into just being cool guys. The cover shows it all, the suits and checks the coolness.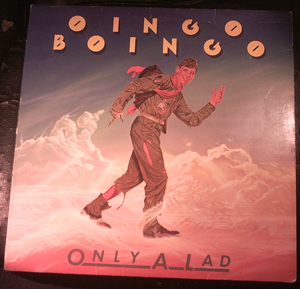 Oingo Boingo- Only a Lad. Oingo Boingo is awesome in that sort of weird sci-fi geeky way. This cover is awesome in the same way. A boy scout who looks like he just hiked through a portal which lead him to a world covered in nuclear fall out and mutant monsters.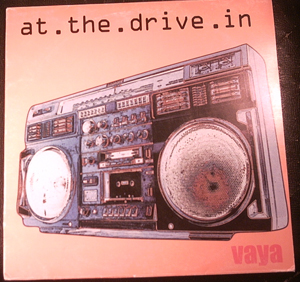 At the Drive-In- Vaya. At the Drive In was a very cool band. Back in high school I was a member of Anti-Racist Action (ARA). I used to get newsletters from them and sometimes they'd include Cds with them, I got one that had a few tracks of IN/Casino/Out on it, and I loved them. I had never heard anything like it before. I went out and found this record and bought it. The cover is just cool. They put this record out before the whole return to the 80's thing. Big trend setters.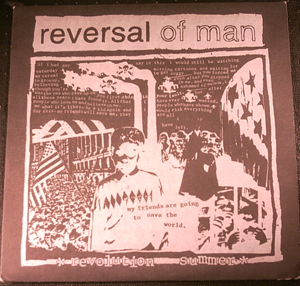 Reversal of Man- Revolution Summer. Reversal of Man is a great band. This record is all about hanging out with your friends when you are young and greatness of it. The cover is pretty great, cut and paste look. Slightly political. Just like the band and their Political DIY ethic.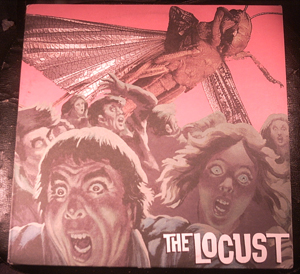 The Locust- The Locust. This is the Locust's first LP. This cover is what I think about when i think of the Locust. It sums up the whole package at the time. Weirdness and fun.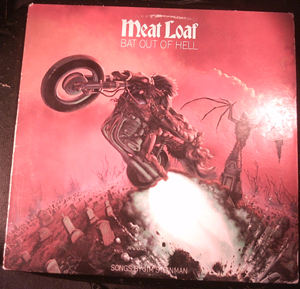 Meatloaf- Bat out of Hell. This might be the corniest cover ever. Taking the whole fantasy art looks to the nth degree. I like the record alot though.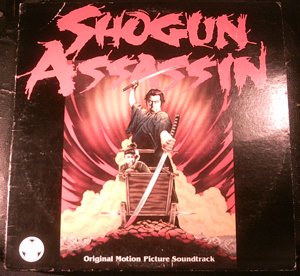 Shogun Assassin- Sound Track. The cover to this is just cool. Bloody type, dude with a sword. Just a cool cover.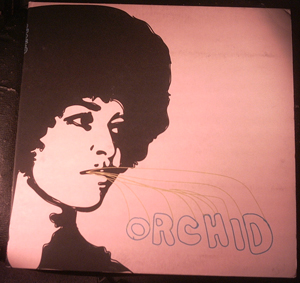 Orchid- Orchid. Orchid is my favorite hardcore band. Aside from just being a great band I think they also have a great design sense. All of their records have a good look to them. This is just the best of theirs. Just a really cool cover for a really great band.
Posted by kyle at September 23, 2006 8:04 PM
Comments
That Orchid cover is great! The artwork on the Accused album, has always disturbed me. I don't know what it is about that style of drawing. It just scares me.
Posted by: Cory Weaver at September 24, 2006 10:15 AM
That's Angela Davis on that Orchid Record.
Posted by: anthony at September 24, 2006 12:03 PM
as a kid i was fascinated with the video for oingo boingo's song "i love little girls." somewhat brilliant. mostly just frightening.
Posted by: sara at November 15, 2006 2:22 PM
Post a comment