I am sitting at my grandmother's house as I write this, full of lunch and half-reading a Tintin comic. With the snow melting and a faint greenish fuzz on the pasture it is again sugaring time.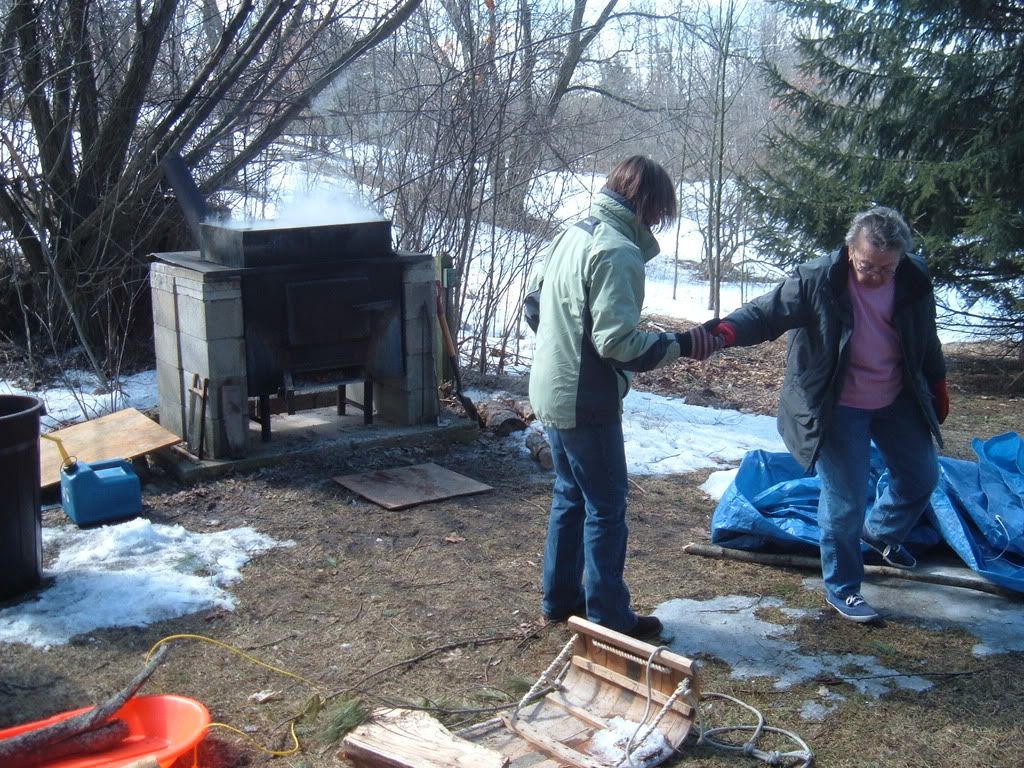 We've tapped the maple trees and sap collects in a number of large trash cans.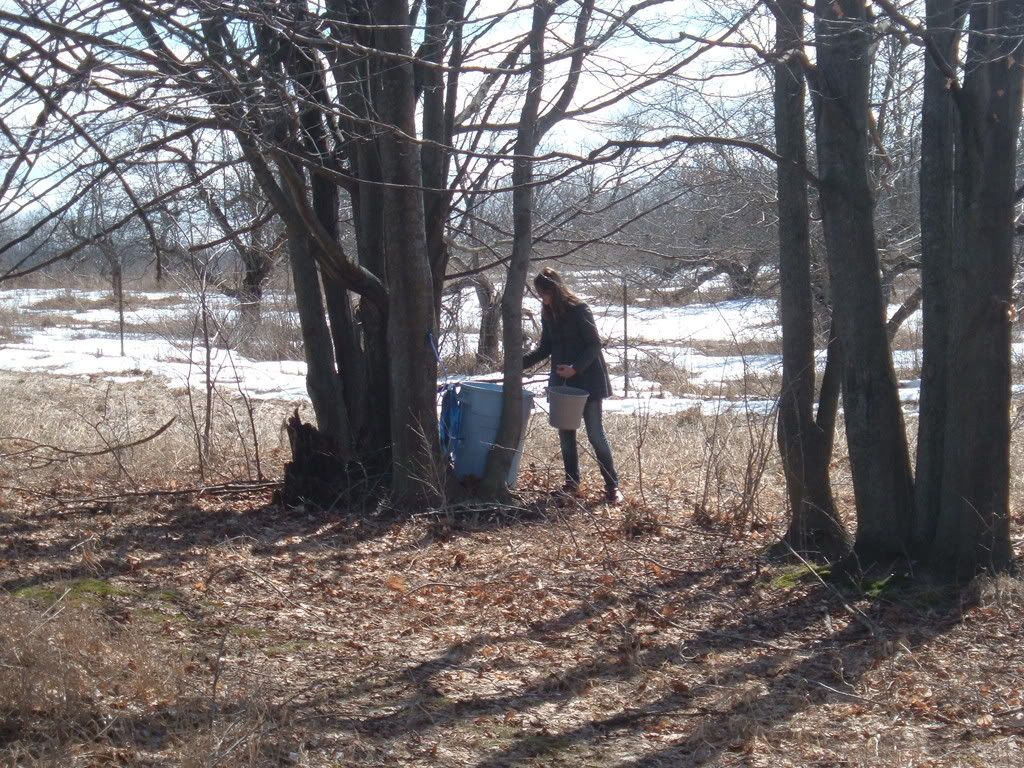 An old toboggan has been commissioned to haul the sap back over the last of the snow to an outdoor woodstove fitted with a special tray.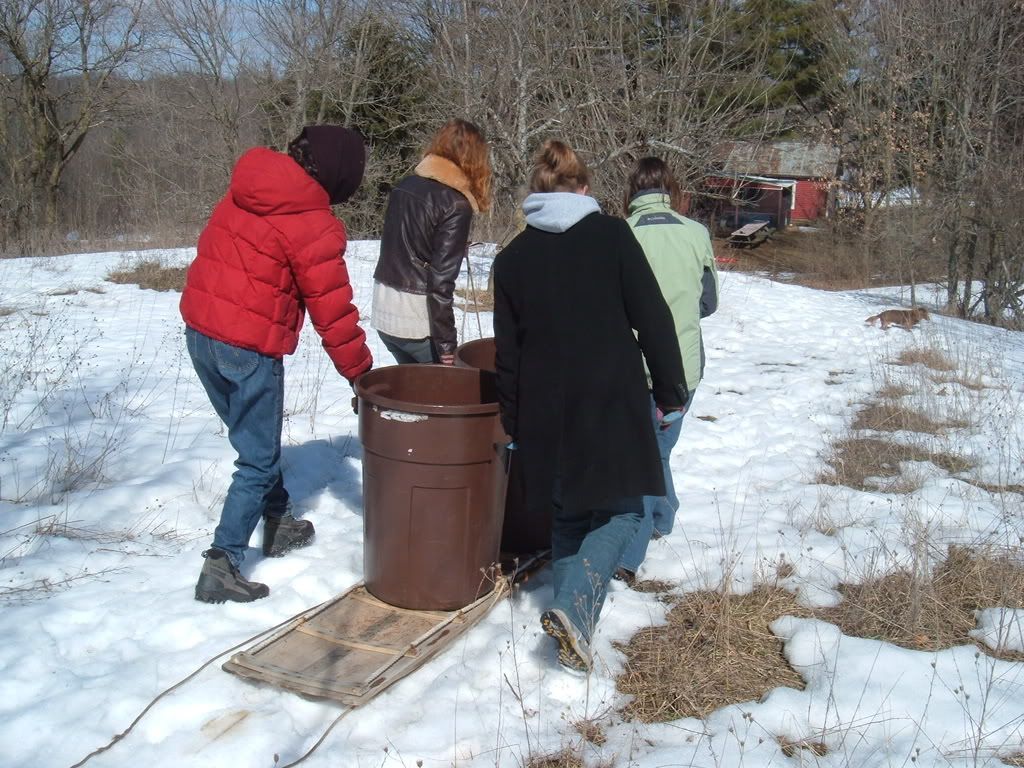 Sap goes in and gets boiled for days.
Then it is strained and brought inside to be finished on the stove, where it is easier to prevent the sugar from burning. Then the syrup is bottled and sealed and passed out to the family.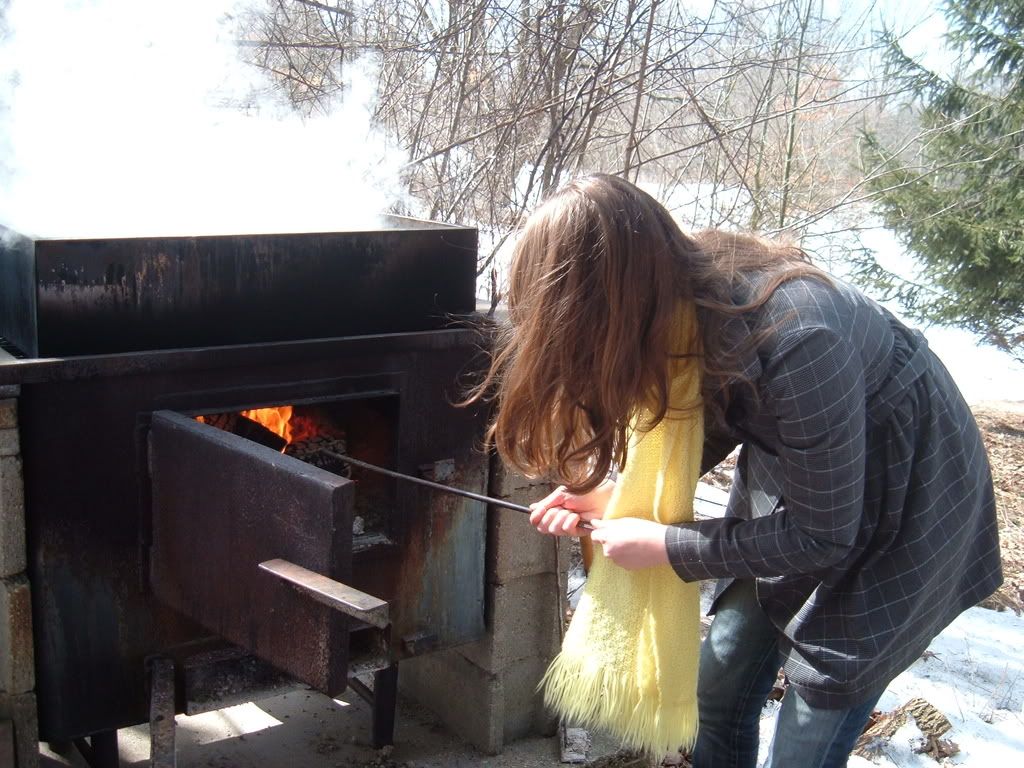 It is all very "Little House in the Big Woods." Homemade syrup is more delicious than store bought. It tastes vaguely smoky and woodsy, and it is darker and richer than "Grade A." Esther likes to eat it on ice cream.