« November 2005 | Main | January 2006 »
December 29, 2005
home at last
everything in the past week has been falling into place. i'm moved into the new apartment, which is fabulous. i'm really looking forward to classes starting back up, and going back to work. okay, that's a lie. it's the paycheck i miss, not the job.
if anyone is still plan-free for new year's ever, we are having a cocktail party, 611 innes ne. if nothing else, stop by and say hi!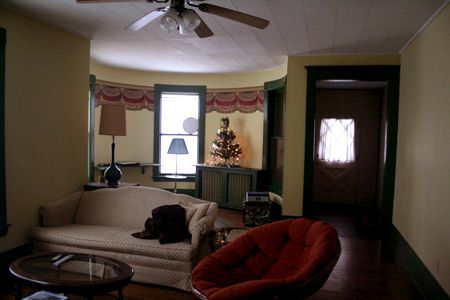 Posted by emily at 1:26 AM | Comments (0)
December 13, 2005
it's about that time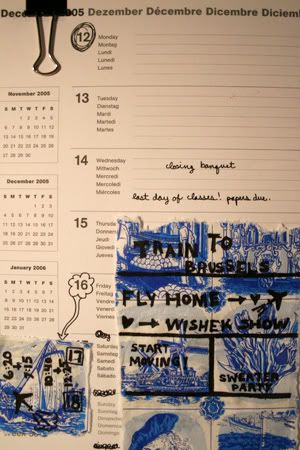 time flies.
also, this is a stunning display of dutch beaurocracy. (i'm pretty sure i spelled that wrong.) we applied for residency permits as soon as we got here in august. the actual cards finally came in monday. cards that, technically, we are supposed to return before we leave the country. but upon asking the woman from the offices what would happen if we kept them, she laughed and said, "nothing." i said to someone else, "well, hell. i paid 500 euro for this shiny piece of plastic. i'm keeping it."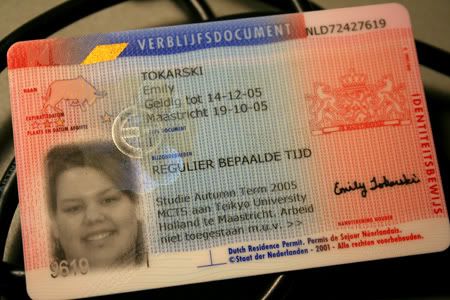 Posted by emily at 6:58 PM | Comments (7)
December 10, 2005
nocturn
Posted by emily at 1:22 PM | Comments (0)
December 7, 2005
eurocents
handy trick: if you take the lens off of an SLR and turn it around, it makes a really wicked macro lens.
Posted by emily at 7:07 PM | Comments (1)
December 1, 2005
sketching
i haven't been photographing lately, working on other artistic endeavours instead. practicing drawing faces, it's always been my downfall.
nor have i left the building since sunday. oops. but i did kill the past 3 hours slightly redesigning my webpage. that must count for something.
music: orenda fink
Posted by emily at 3:33 PM | Comments (0)