« digital part two, boone NC | Main | utterly out of order »
July 15, 2006
digital part three, pix fest
paul and ginger's springsteen set

jamie and leslie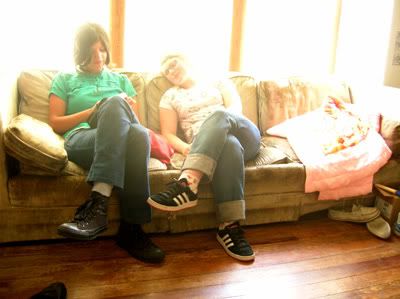 matty pop chart

playing airplane on the sidewalk

paul being a rock star

Posted by emily at July 15, 2006 11:38 AM
Comments
matty pop chart is awesome! I have some terrible recordings of his, but his life show was really endearing.
Posted by: anthony at July 15, 2006 2:01 PM
i dont really like the anti-folk so much, other than Daniel Johnsston, but i do really like Mt. Gigantic, the band that Matty Popchart and other Indianers are in.
i think they have a myspace -
Posted by: benner at July 15, 2006 4:36 PM
wow. looking great. do you have any other photos?
Posted by: stephen at July 25, 2006 5:55 PM
Post a comment