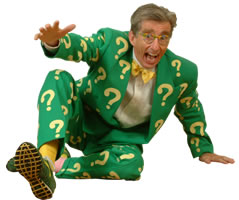 This dude must have so much free money, that the $10 fee to get into the Hirshhorn's special event for their Wolfgang Tillmans exhibition, is chump change.
In case you don't know who Matthew Lesko is (yeah right), he is the author of such canonical classics as Free Money To Quit Your Job and Free Stuff for Busy Moms!.

Sorry the pictures are kind of blurry, I still don't really know how to use my camera.
This one is better.

I didn't even mean to get him in this picture. I was just trying to photograph "Memorial for the Victims of Organized Religions" by Tillmans (who was also at the event).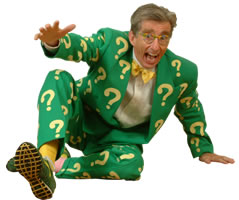 ♥ anthony
Comments (2)